Poison Swingtail-Jig Mold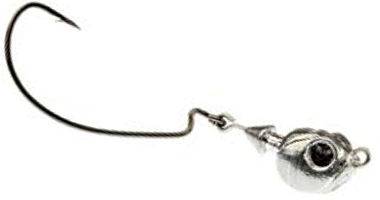 POISON SWINGTAIL JIG Framed around our ever popular Poison Tail Jig, but with the added benefits of a swinging style hook, the Poison Swingtail is sure to give you an edge on the water. The Poison Swingtail is one of few swing style jigs on the market that feature a holding style collar which is great for both tying bucktail and easily attaching silicone/rubber skirts. The STW Wire forms allow you to easily attach any of your favorite hooks to stick those lunker largemouth. Swing in the big ones with the Poison Swingtail.
Item Code
Model No.
Insert
Hook Style
No. of Cavities
Lure Sizes (oz.)
Hook Sizes
Price
61-3517
PST-6-A
STW130/STW155
38104BLN, L098
6
1/8,1/4,
3/8, 1/2, 3/4, 1
1/0-8/0
$74.95
Molds listed in black are always in-stock and ready to ship!

Poison Swingtail Wire Form - STW130 and STW155

Shown larger than actual size. Packaged per 100.
Item Code
Description
For Lure
Size (oz)
Price
per 100
Price
per 1000
61-2625
STW130
1/8, 1/4, 3/8
$13.99
$109.99
61-2627
STW155
1/2, 3/4, 1
$13.99
$109.99