FOOTBALL Swing-Jig Mold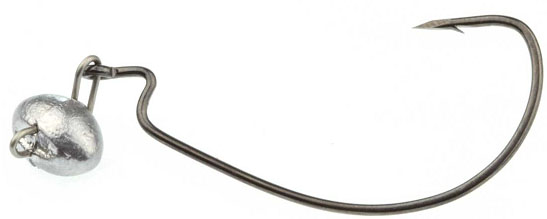 FOOTBALL SWING JIG Take the fish deep in their own yard with a Football shaped head and a loose worm hook following behind. The heavy hitter has all the advantages of a football jig with the added action provided by a swinging hook that imparts more movement to the trailer while taking the leverage away from a hooked fish. All this adds up to a very versatile head that accommodates nearly any plastic bait and flat out catches fish.
Item Code
Model No.
Insert
Hook Style
No. of Cavities
Lure Sizes (oz.)
Hook Sizes
Price
61-3498
FBB-6-SWG
WJI450
38104BLN, L098
6
1/8,3/16,
1/4,5/16,3/8,7/16
2/0-8/0
$74.95
61-3503
FBB-5-SWG
WJI600
38104BLN, L098
5
1/2, 5/8, 3/4, 1, 1-1/4
2/0-8/0
$74.95
Molds listed in black are always in-stock and ready to ship!

Swing Hook Wire Form - WJI450 and WJI600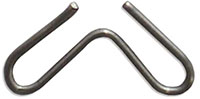 Shown larger than actual size. Packaged per 100.