PRO SERIES LURE BODIES - SOLD OUT
Amazing quality is all we can say. If you are looking for top quality perfectly tuned and balanced bodies then look no further. The Blue Gills will not roll on even the fastest retrieves.
Each of these "Glued" lure bodies is ready to paint or you may even use these clear. Simply stick on the eyes eyes, attach hooks and fish. Bodies are assembled with extra loud rattles. The possibilities are endless. MADE IN USA.
Ready to Paint Pro Series Lure Bodies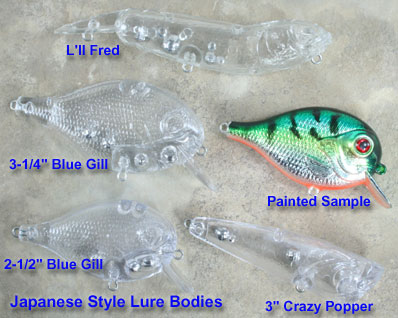 This item will not be re-stocked once sold out.
RELATED LINKS