ES MIDWEST FINESSE RIG MOLD - The #1 SoftBait Mold for 2021!!!
A true fan favorite, the Midwest Finesse Rig (aka
Ned Rig
), is now available in a cast Essential Series model for those of you looking for an economical way to make quality soft plastics. Those of you who have fished the Ned Rig already understand the fish catching command these baits have. They stand up straight when on bottom and fish simply cannot resist them. Now with the Essential Series Midwest Finesse Rig, you can make your own in that favorite color you've been buying or in a custom color that fish have never seen before. The Midwest Finesse Rig plastics are a perfect match for our
Midwest Finesse Jig heads
.
If you could only have one softbait mold ... this is IT!! Your MUST HAVE softbait mold for the 2021 SEASON.
The Midwest Finesse Rig is essentially one of the most fish catching baits of our modern time.
| | | | | |
| --- | --- | --- | --- | --- |
| Item Code | Mold Type | Size (inches) | No. of Cavities | Price |
| 61-96024 | Midwest Finesse | 2.7" | 8 | $56.95 |
Also Available in a CNC Machined Aluminum mold - CNC Midwest Finesse Rig Mold.
Soft Bait molds require the use of an injector (item code: 61-91345). An injector is required to inject the heated liquid plastisol into the mold.


Complete your Midwest Finesse Rig with the Midwest Finesse Jig Mold.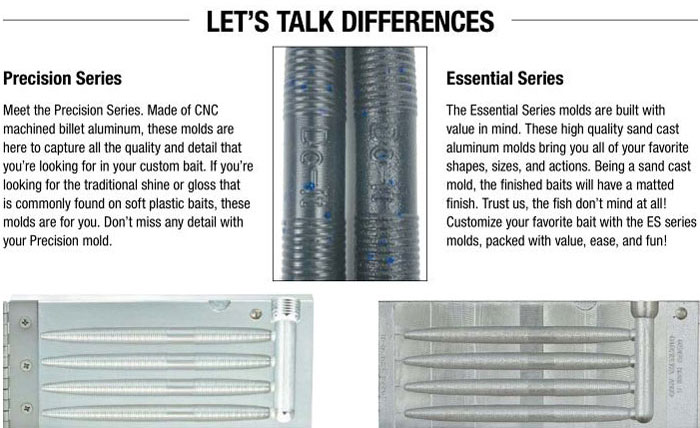 Related Items